Lapis Lazuli 108 Bead Mala with Moon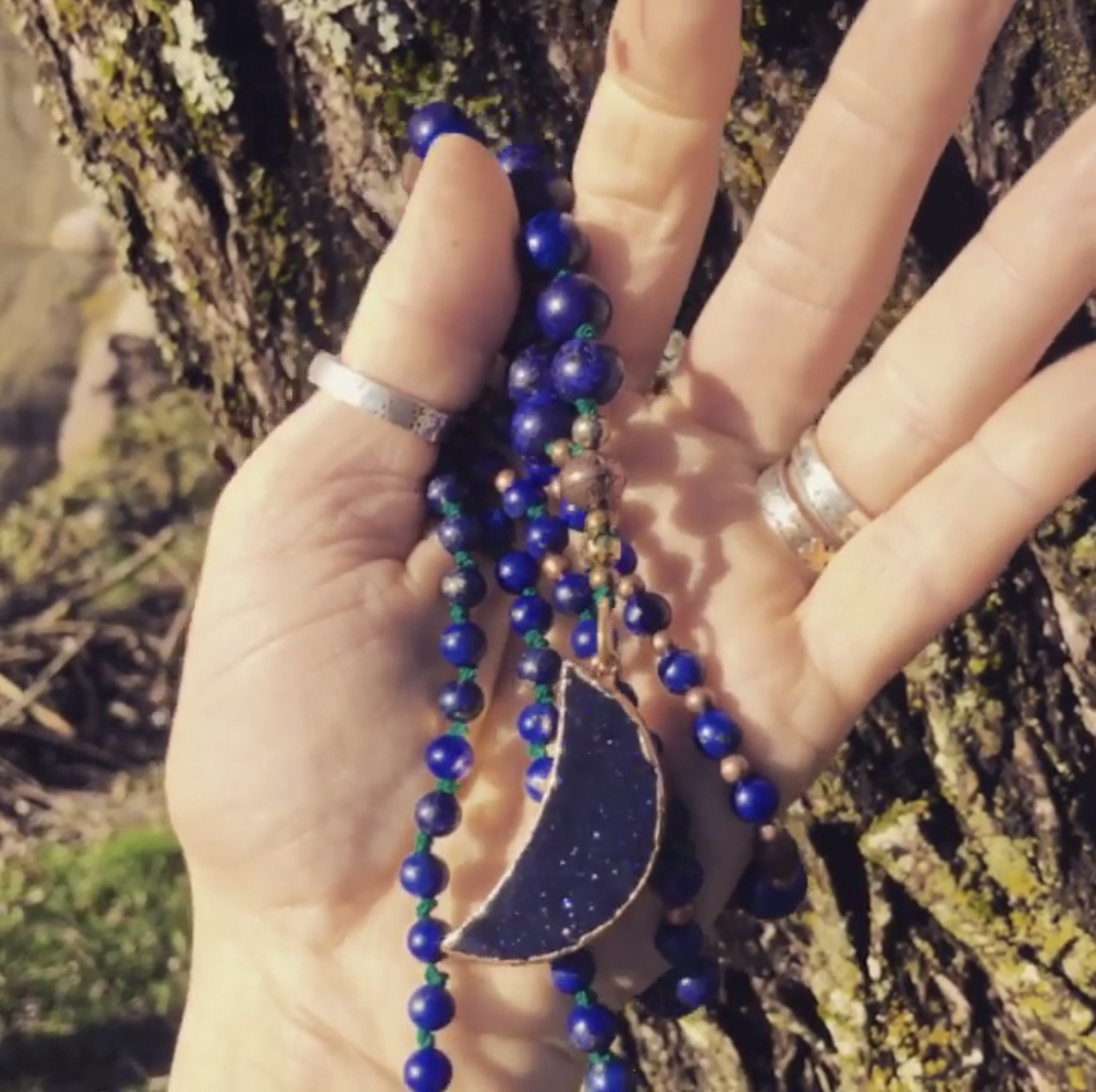 Lapis Lazuli 108 Bead Mala with Moon
Calm, Insight, Transformation that's what we are talking here with the intentions of lapis lazuli.
There is something so earthy and serene about blue. Lapis Lazuli is a stone that revels in history. Your unique personal history. Past lives. Ancient civilizations. Even the spiritual and scientific Carl Sagan dawn of time "Star stuff." (Or so they say)
Meditation with this stone can tune you into past lives, especially those with ties to ancient Egypt (where lapis decorated the tomb of even the great King Tut - but I don't recommend exploring HIs tomb, a bit of bad luck with that- says history!) Dare to keep going and ride Lapis Lazuli to your own true beginning—that distinct moment where every molecule in you and everyone you know and everything else in the Universe began. Bang. Powerful stuff. Powerful stone, and this Mala has 108 to be exact...each tightly hand-knotted with vibrant green silk thread.
The necklace is accented with pyrite (a pretty great stone in its own right...) along with copper & brass accent beads and finished with a blue goldstone crescent moon that sparkles like a starry night sky when the sun hits it. This was made long enough to wear very long or double wrap for double strand look.
sold out