Tree of Life 108 Bead Mala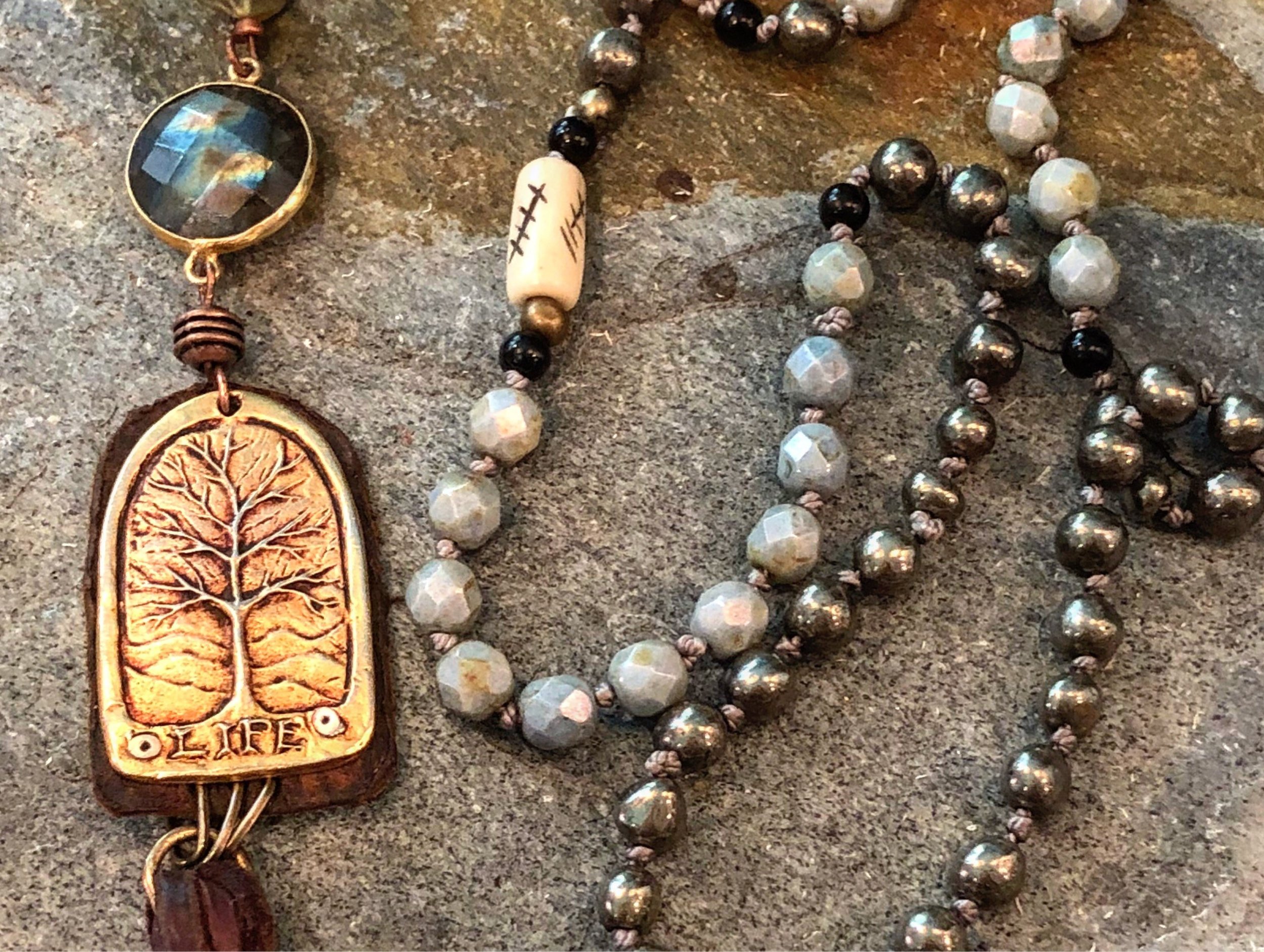 Tree of Life 108 Bead Mala
You are getting a mega dose of nature infused energy with this gorgeous labradorite, pyrite, onyx, hand carved bone and Czech crystal 108 bead Mala. The necklace was hand strung with light beige silk thread, each bead individually knotted as the ocean breeze blew beauty into my heart along 30a in Seaside, Florida. The beads are 6mm in size so it hangs at the perfect length to layer with other pieces of jewelry if you are going for the layered vibe.

The bonus of these lovely stones are the value each holds! Labradorite is considered a stone of transformation, A useful companion through change, imparting strength and perseverance. It balances and protects, raises consciousness and grounds spiritual energies.

Pyrite is a very protective stone, shielding the user from negative energy of all kinds — it also promotes good physical health and emotional well-being.

Black onyx is also a very powerful protection stone, It is thought to absorb and transform negative energy, and helps to prevent the drain of personal energy. It is also believed to aid the development of emotional and physical strength and stamina, especially when support is needed during times of stress, confusion or grief.

For beauty I have included a gorgeous pale bluish gray fire polished Czech crystal along with two super cool hand carved bone beads with what look like talley marks - think of it as representing all of the negative you block each time you wear this gorgeous one of a kind piece.

You can be zen, or you can be a zen badass with LuckyGirl Eleven.
sold out