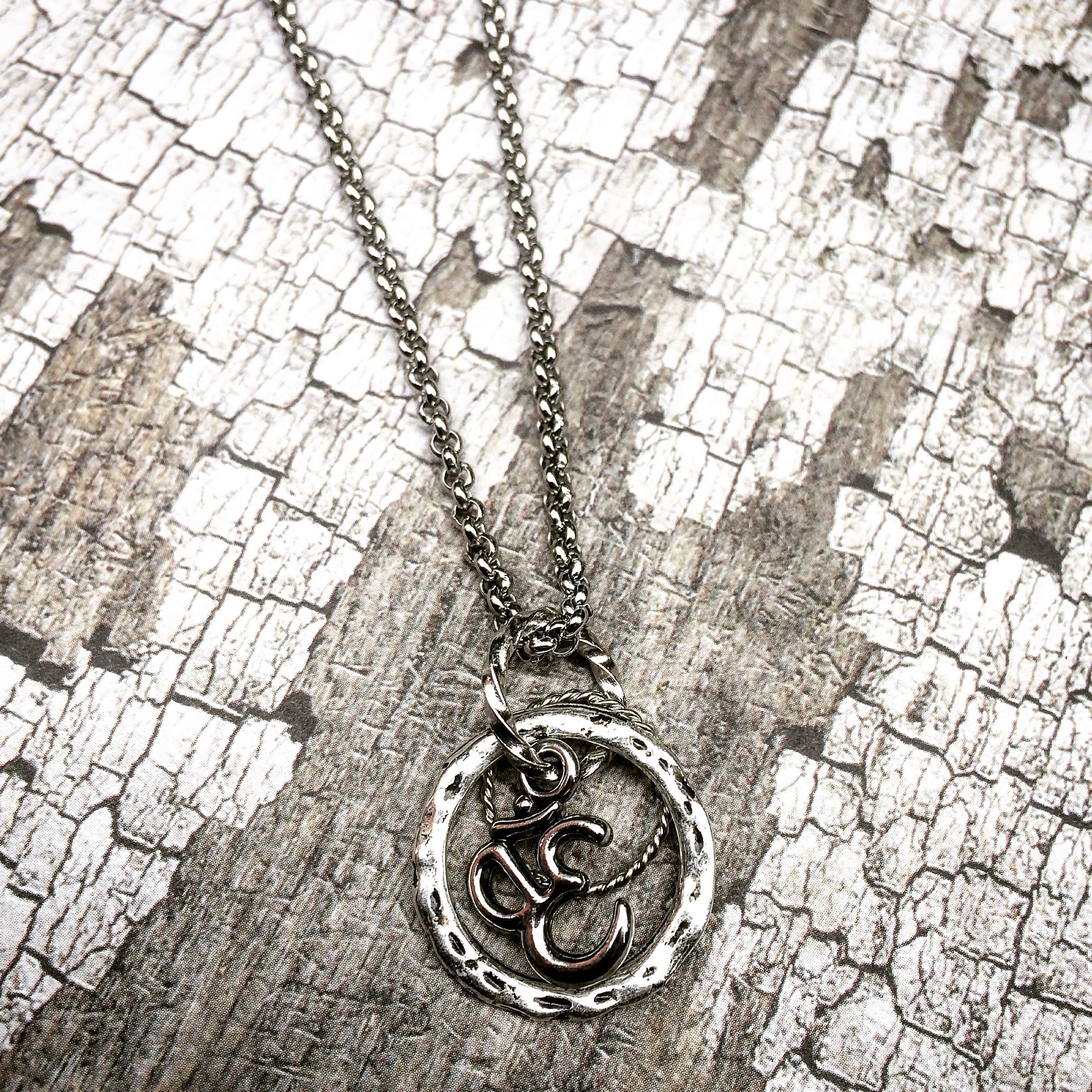 Silver Om Necklace
All new from the LuckyGirl Eleven Apothecary Collection!

Here is another little LuckyGirl Eleven good vibe necklace to start the day off right. This gorgeous antiqued silver finish Om symbol is layered in this witn 2 silver tone textures metal circles on a delicate 18" sterling silver plated brass chain.

This one goes out to all of my yoga ladies out there, bringing you inner peace throughout the day.


Note: each piece in this collection comes packaged in a small glass jar with cork top.
sold out