Rusted Skully & Arrow Dangle Earrings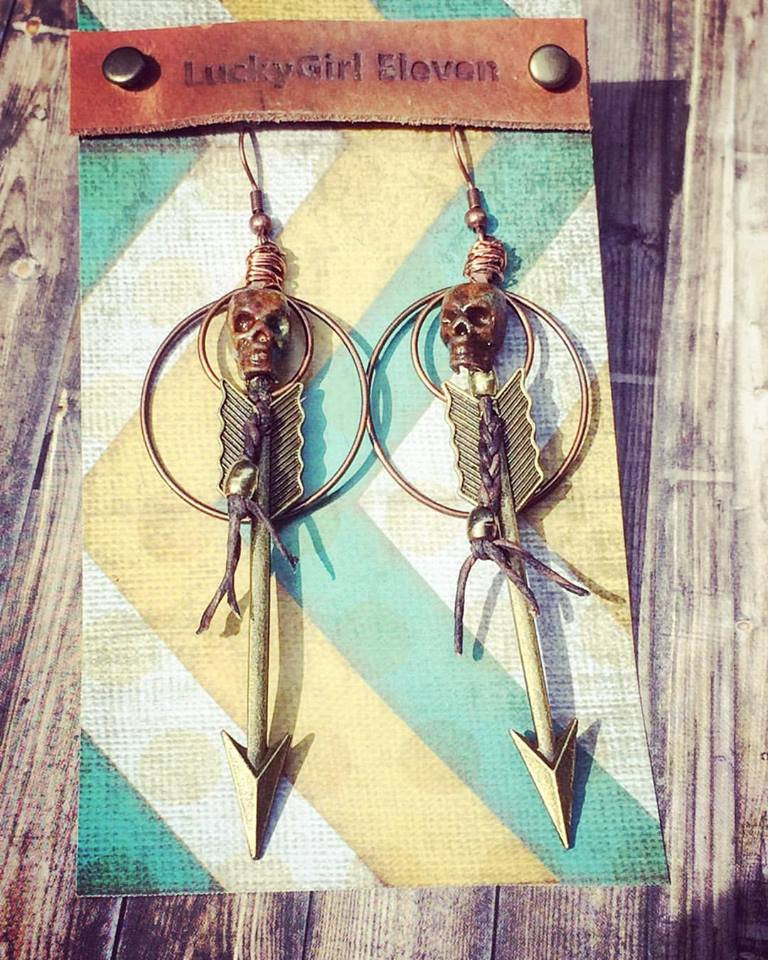 Rusted Skully & Arrow Dangle Earrings
Straight off the LuckyGirl Eleven workbench! These handcrafted rusted skully & arrow earrings with braided leather tassles. Drop length measure in at approx. 3 7/8" dangle. These bad boys were super fun to make and seemingly made themselves. Chalked full of details, the skulls were hand rusted over the course of a week and then sealed with a clear resin to protect the patina. The Antiqued Brass arrows are wire wrapped with copper wire at the top for that mixed metal perfection.

You really can't go wrong owning at least one pair of totally killer earrings. You never know when the moment may strike where you want to show your badass side with a flair of subtlety (hello casual attire, jeans and black t-shirt paired with some super bad to the bone earrings like these.)

LuckyGirl Eleven.
You KNOW you want it.