Handstrung Garnet Mala with Moon Pendant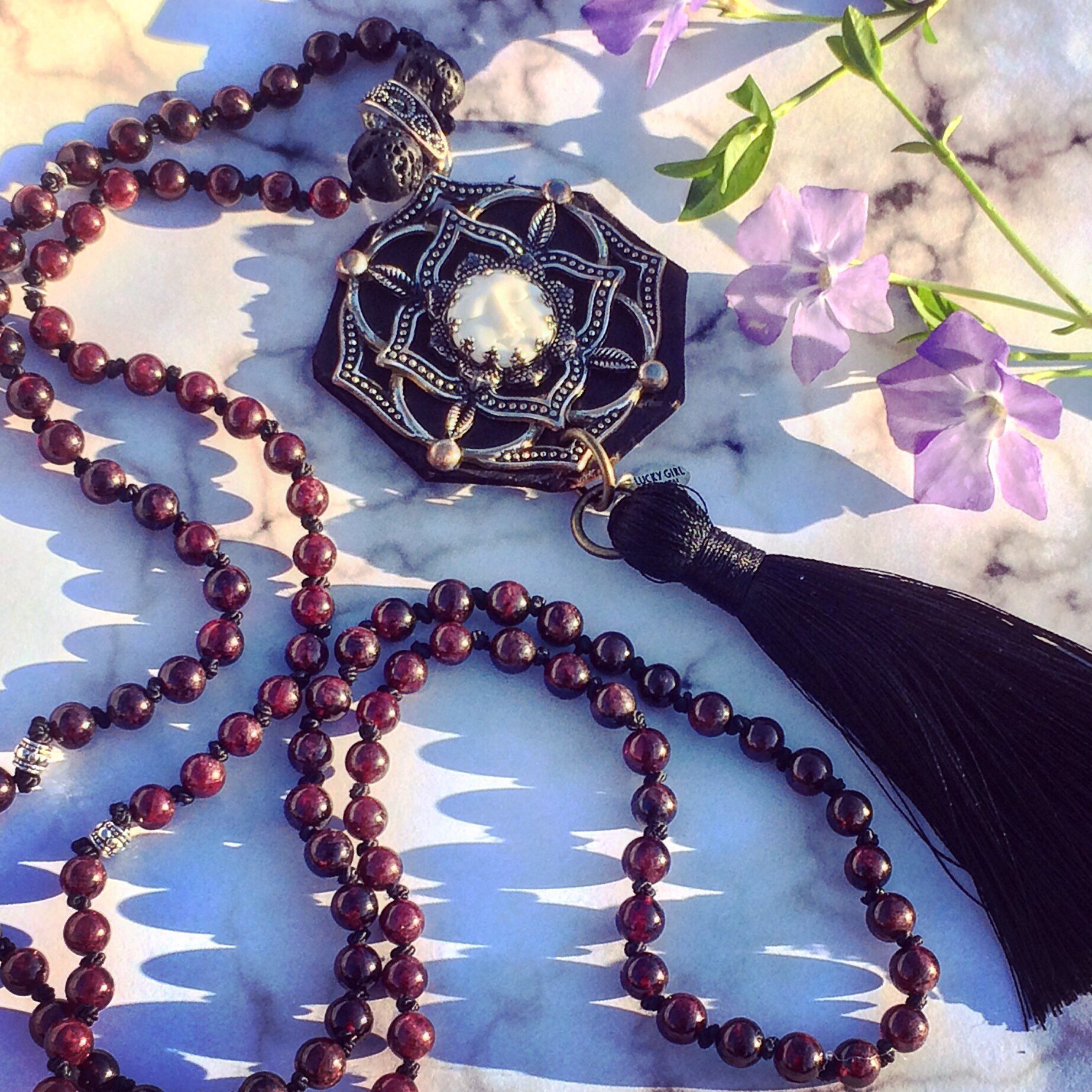 Handstrung Garnet Mala with Moon Pendant
I am officially obsessed with the glow of genuine garnet in sunlight - look how beautiful it is...

LuckyGirl Eleven one of a kind, 1o8 bead mediation Mala, hand knotted with 6mm faceted garnet beads with black silk thread. The cool part? It also includes two lava stones doubles as an aromatherapy diffuser necklace, just add a few drops of your favorite oil to the lava stone and enjoy the zen!

This gorgeous handmade piece also includes a hand carved oxbone moon -- this is quite a special design.

Garnet is considered to be a spiritual stone of higher thinking and self-empowerment, it is also a stone of strength and safety.

Who doesn't need a little of that goodness in their lives?!
sold out