Handsewn Skeleton Key Handbag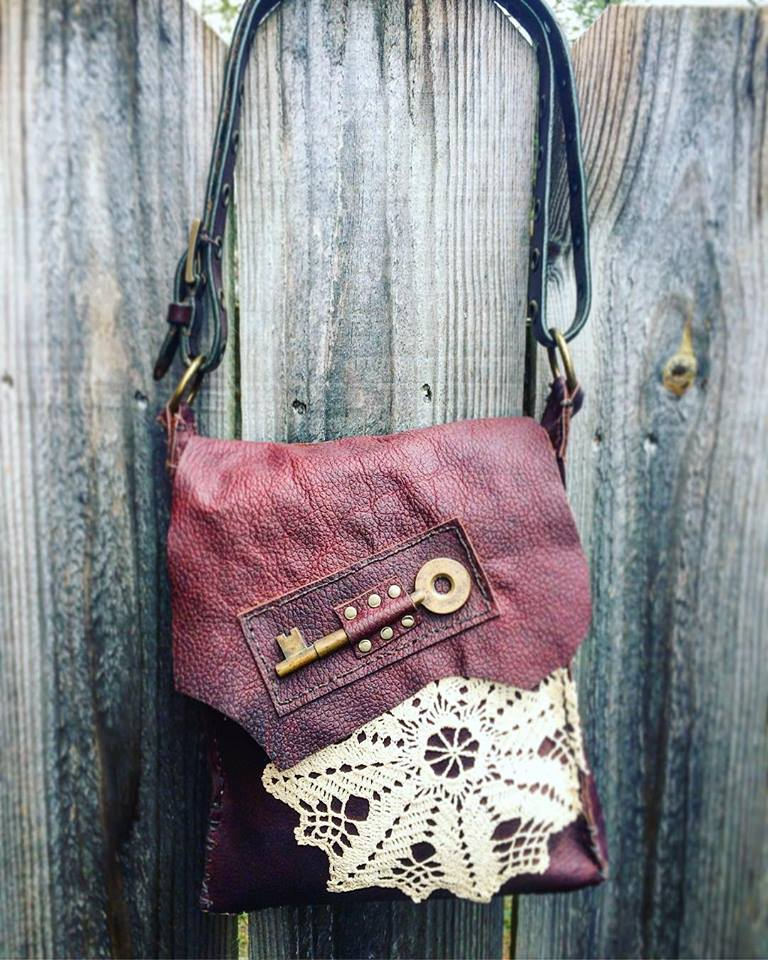 Handsewn Skeleton Key Handbag
A few years back, long before I even knew how to use a sewing machine - I made my first bag - I had seen several in similar style around and decided I needed one, so I crafted this lovely hand sewn rustic modern oxblood oil-tanned leather bag.

This lovely bag has several interior pockets one as a catch all an the other to hold your most important credit card, cash or id. There is an exterior back pocket as well for items you need to access quickly.

Featuring a late 1800's/ early 1900's authentic solid brass train key from the early days of American Railroads. The front of the bag also includes a gorgeously maintained crocheted vintage (1940's?) doily. Beautifully aged with the perfect off white color.

The rustic flare of this creation will compliment any outfit and is just the right size to hold your essentials.